Betty's Gear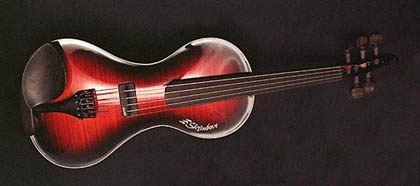 My current favorite for most gigs is my Skyinbow S1 electric 5-string fiddle. It takes a standard shoulder rest and violin parts (the pickup, designed by Fishman, is under the feet of a standard bridge), and the top is made of flamed maple - but is only about 1/4" thick (no resonance chamber). It has a 9v powered preamp built in, and has a louder signal than the NS (below), so is working well for bands like The Gobshites.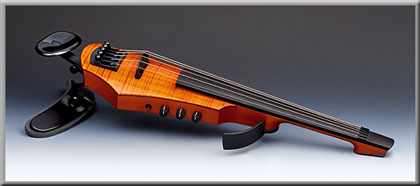 This is my NS Designs 5-string solid body electric violin. It has onboard EQ, and active pickups and filters for acoustic or electric sound, plus pizzicato.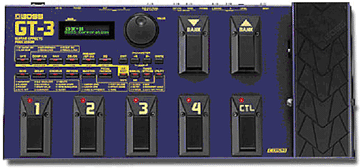 TheBoss GT-3 Effects Processor does the work of a multitude of pedals and EQ devices. I like that it is totally foot-controlled once you've got it programmed to your liking (no leaning over to tweak dials during a performance).

The Boomerang Phrase Sampler records, makes loops, adds parts, plays in reverse, plays back faster or slower than normal and more.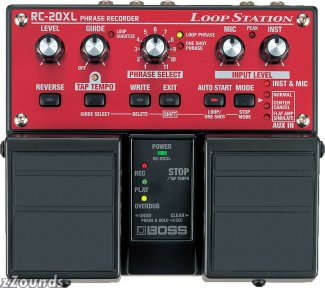 The Boss RC-20 XL Loop Station does not have as good sound reproduction, but has flash memory of up to 11 loops and 16 minutes of sound, plus can run on batteries, so I use it for busking.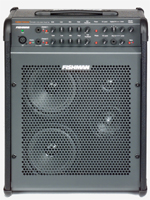 My newest amp is a Fishman Loudbox Performer, which has tons more headroom than my Trace Acoustics while still retaining a good acoustic sound. With a tested max of 117dB, I can hold my own with loud bands like The Gobshites.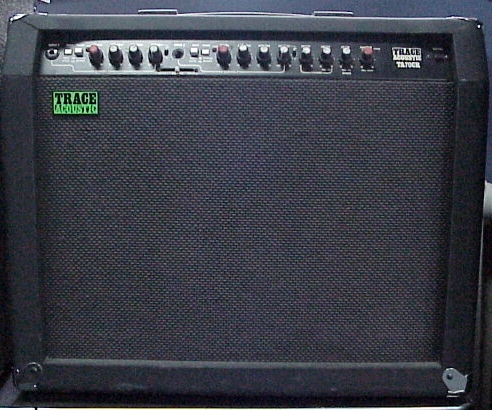 I now use my Trace Elliot TA70CR as a backup/practice space amp. I use an amp stand to raise it up a bit, or sometimes just a folding chock block to tilt it slightly back.





My newest bows are by Incredibow - they are great for rock gigs because the "hair" does not break! Plus the artifical hair pulls more tone from the strings with less bow "Hiss". And at $139 or less (depending on the model), you can't beat the price, especially as I am now a dealer of them!





The CodaBow Electric carbon fiber bow is not itself "electric" (though the dyno-chromatic finish looks cool!), but is designed for use with electric instruments.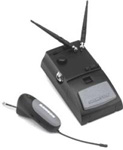 The Samson Wireless Transmitter lets me transmit to my amp with no cables to trip over at a gig.
I use two of these (on different frequencies): one from the fiddle to the amp, another from the DI back to my belt and an earphone for monitoring (because without decent stage monitoring you can't hear what an electric fiddle is doing!)